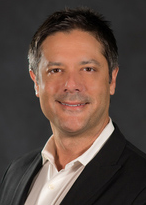 Dear Credit Union Friends,
The holiday season is an excellent opportunity to reflect on the historic events of the past year, while also looking forward to opportunities in the rapidly approaching New Year. And what a crazy year it has been for all of us; challenging and full of so much loss, but also a year of so much humanity. Through it all, credit unions have remained strong & steadfast in their commitment to 'People Helping People'.
Here at Love My Credit Union Rewards, we are taking a moment to celebrate our many achievements this year and gearing up for a remarkable 2021. We are also taking the time to appreciate all of the credit union partners who make our success possible.
Of course, I must also express my gratitude for the remarkable group of people who work tirelessly each day at Love My Credit Union Rewards to bring value to you and your members. Our dedicated employees turn what was once a bunch of good ideas into reality on a daily basis and truly make a difference for everyone who engages in our program.
In 2020, we said goodbye to Sprint and welcomed a new member offer from Tracfone that could not be more uniquely important for members than it is right now. We saw more members take advantage of the TurboTax discount than we have in the last three tax seasons and we added an exclusive $100 cash reward from Carvana that will have a tremendous impact in 2021.
Before we wrap up this year, we are announcing one more exceptional member offer from our new partners at IdentityIQ. This best-in-class identity theft and monitoring solution offers an innovative approach to a service we've all seen a million times and this new program offers participating credit unions a lucrative, recurring, non-interest income stream.
We appreciate each and every one of our partner credit unions, and we are thankful that you have entrusted us to negotiate exclusive member benefits on your behalf. While you are in the very capable hands of the LMCUR team, I am always available and would welcome direct contact at any time with feedback, ideas or concerns. I look forward to working more closely next year with many of you to develop custom marketing plans that meet the unique needs of your membership and organizations.
From all of us here at Love My Credit Union Rewards, best wishes for a safe and happy holiday season and a prosperous new year.