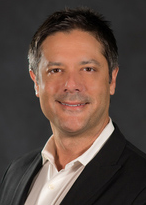 From all of us at Love My Credit Union Rewards, we hope this issue finds you well and staying safe. At the request of many of you, we created this new monthly newsletter, to keep you up-to-date on the latest savings and value available to your members, as well as news from behind the scenes of our national affinity program.
LMCUR has been experiencing tremendous growth as members across the nation increasingly look to their credit unions for financial support and savings. Meanwhile, new corporate partners are recognizing the value of our trusted distribution network and a record number of credit unions are joining our movement to ensure their members receive every opportunity to save money.
In the last thirty days, CUSG has signed three new partnership agreements that will collectively save your members millions of dollars annually; one offer is in wireless, one in auto and one in financial security. I'm proud to share that we leveraged the collaborative strength of our amazing industry to negotiate exclusive deals for all three offers; meaning these are the best deals in market and consumers must belong to a credit union to get them. In some cases, these programs may also offer our participating credit union partners an opportunity for revenue and free loan leads.
Formal announcements will be made across September, so keep an eye on your inbox and get ready to offer your members some incredible new value in the fourth quarter.
Please enjoy the LMCUR Monthly Newsletter and thank you for being part of the LMCUR family. We appreciate your partnership and welcome your feedback.
-David Dean, COO
CUSG Marketing Solutions